Drive-By Communion The 2nd Sunday of the Month. 5:00PM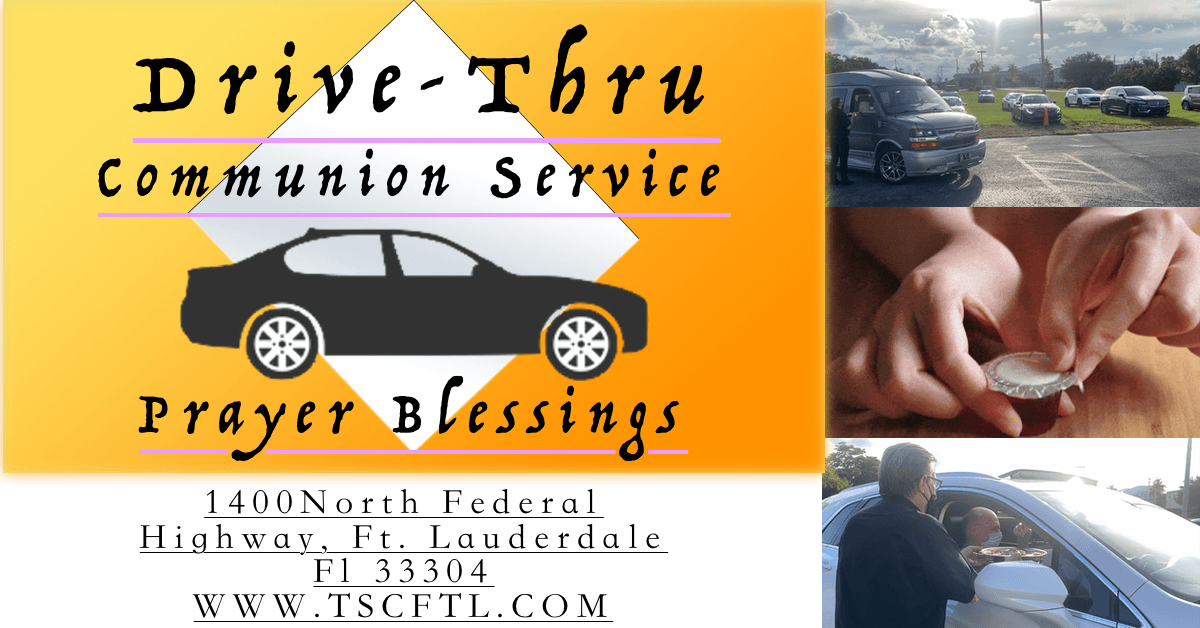 1400 N Federal Hwy
Fort Lauderdale, FL 33304
26.144960, -80.118204
Dear Friends;
Until recently I had never heard of "drive-by communion"; We are certainly living in a new time. Life as we knew it has changed but our love of God has not. In light of this, we are embracing "drive-by communion". I hope you will join us this
For the next
Drive-By Communion.
What to Expect.
When you arrive you will be directed where to park. You will be given a bulletin that you can follow along with the service.
We ask you to arrive wearing a mask, and stay in your car, keep the air-conditioning on and tune in to our FM station .
The service will be about 15-30 minutes long and will conclude with a drive-by in front of the church where you will be given Communion. Please leave your FM station on to hear the music while taking Communion.
You will be given the Communion elements that are sealed for your protection. (As seen below) This small container holds both the bread and the juice. You will remove the top layer and take the wafer and then open the second level and take the grape juice.
You will receive a short prayer and then be able to proceed home.
Please join us as a community that follows Christ for this time of Communion.
-----------------------------------
Peace and Grace-
Pastor Dwayne